| | |
| --- | --- |
| Orig. Price: | $89.99 |
| Sale Price: | $59.95 |
| Availability: | in stock |
| Prod. Code: | IPalarm Wi-Fi DEALER ACTIVATED (NO Minimum Order) |
CAN BE USED FOR TOTAL CONTROL or FREE EXPRESS SERVICES.
Express service sends alarm signals from the alarm panel to the central station using our C.S. Network connection with no monthly fees. Any optional services added will change the platform from express to total control and a $2.50 per month fee applies. See our service fees for full details.
VirtuAlarm's exclusive IP-WI-FI allows for alarm monitoring over the internet. Stop sending signals over VoIP phone lines with a 40% chance of success. Plug our IP-WI-FI into the alarm panels phone output and then choose to connect the IP-WI-FI to the local router either by direct connect or by WI-FI with our E-Z connect method. This device was designed for Alarm Dealer installation and comes with a patch cord to connect it directly to the alarm panel for both 12V DC power and telco output. It can also be connected as a standalone device when ordering the optional 12V DC MINI-UPS or Standard Transformer.
M2M-MINI-CELL -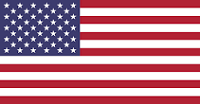 FCC ID:
R17UE866N3
IC ID:

5131AUE866N3
Activation with Total Control requires a one-time $5.95 activation fee,
plus the first 2 months of a $2.50 per month service fee.
Express® Activation fee of $29.95 with NO monthly fees.
Frais d'Activation de 9,95 $ US comprend l'activation et 2 mois de service.