| | |
| --- | --- |
| Orig. Price: | $599.99 |
| Sale Price: | $339.99 |
| Availability: | in stock |
| Prod. Code: | VA1005G-LTE-A+SIM250 MIN.+$2 A MIN ($15.50 MO.) |
CELLULAR GATEWAY REPLACES EXPENSIVE LAND LINES FOR:
UL FIRE SYSTEM MONITORING
UL BURGLAR ALARM MONITORING
VOICE ALARM SYSTEM MONITORING
ELEVATOR / REFUGE MONITORING
VirtuAlarm® 1005G-LTE-A "Universal Cellular Phone Adaptor"
The 1005GLTE-A Universal Cellular Phone Adaptor is a complete POTS/analog landline replacement solution for FIRE ALARMS, BURGLAR ALARMS EMERGENCY ELEVATOR MONITORING , 2-Way Communications, Area of Refuge and other Emergency Phones.
It meets ASME A17.1, Section 2.27 for elevators and NFPA-72 power monitoring requirements for Two-Way Communications and meets the code requirements for Communication Failure.
SIM CARD PROVIDED BY VirtuAlarm®
Meets NFPA-72 Supervision Requirements

FCC Certified and safety lab tested for use in the USA.

Lowest Upfront Cost

Lowest Operating Cost with a Voice Only cellular plan

Operates on the T-Mobile or AT&T networks

Save up to $1,500 per year in phone line fees.

The perfect elevator phone solution with Plug & Play functionality and installation.
Signal strength indicator: Go/No Go Technology.

display with cellular network readings in dB format.

FCC approved

PTCRB network certification

Cellular service providers: T-Mobile or AT&T

Voltage output on RJ11: 50V and optional 54V version

Operating voltage: 12V DC

UPS Power supply: Internal

12V DC output.

Battery Back-up built-in..

Stand-by time on battery: 8 - Hours

Talk time on battery: 4 - Hours

Operating temperatures: 35° F to 120° F

Relative humidity: 85% +/- 5%

Antenna size: 3dB with screw mount and 8-Foot cable

Antenna port: SMA

Enclosure type: NEMA rated, polycarbonate

Size: (W)13.133 x (L)11.916 x (D)3.812

Color: Gray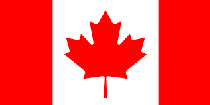 SIM CARD OPTIONS:
$15.50/US per Month. 250 Min.
(Overages at $2.00/US per Min.)
$33.50 per Month for UNLIMITED Minutes.